Only
$9.00 Post paid
Check must accompany order!
The hats are a navy blue, mesh back, solid front, "one size fits all" baseball type hat. The lettering and scrambled eggs are gold "puff" silk screening.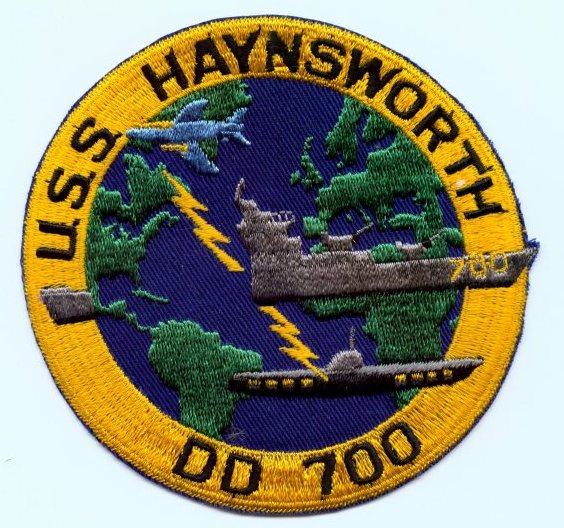 Official USS Haynsworth Patch
$5.00 Post paid
Check must accompany order!
This 4 3/4 inch attractive patch is ready to sew on your jacket to display to all that you, or someone you love, served our country aboard a US Destroyer.
All orders are usually shipped within 24 hours!
"Order several for your grandchildren"
Make all checks payable to:
Haynsworth Reunion Committee
Send all orders to:

James Horn , TREASURER
2 Surrey Court
Chambersburg, PA 17201- 8756